OVERVIEW
EcoMuvi is the international protocol for sustainability on film and audiovisual sets.

Devised in 2014, EcoMuvi was elaborated by tempesta with a study involving experts on environmental sustainability and some of the finest film and audiovisual professionals. Thanks to their cooperation, the principles of environmental sustainability were applied to actual work in the sector and a flexible protocol designed that could be adapted to the needs of sets with varying degrees of complexity. EcoMuvi in fact analyses all phases of production in the different departments and suggests active practices on environmental impact for each. This process facilitates transition towards greater sustainability for long-term audiovisual production, social and economic levels included.
EcoMuvi is based on active gestures and practices.

EcoMuvi rewards concrete, proactive practices and regards compensation solely as a last resource. It does so by following auditable criteria: EcoMuvi is in fact a totally certifiable sustainability protocol for film production.
Adopting EcoMuvi is free.

All you have to do is write to ecomuvi@tempestafilm.it and ask tempesta to send the protocol. Productions that wish to adopt the protocol will be supplied with simple instructions on how to use and communicate the EcoMuvi trademark.
EcoMuvi saves money.

EcoMuvi has been used successfully in the production of films with budgets from 2 to 8 million euros, achieving not only a sizeable reduction in environmental impact but also an economic saving.
EcoMuvi Manager and certification.
For a virtuous and complete application of EcoMuvi, tempesta will supply productions with the name of an EcoMuvi manager, a consultant experienced in applying and auditing the protocol. The EcoMuvi manager will help the general organiser to design a plan of action comprehensive of every phase, from budget to post-production, by assuming, among other things, the task of collecting and processing data and documentation for the drawing up of the final audit.
STRUCTURE OF THE PROTOCOL
The protocol is structured according to two basic and complementary levels of action: the environment management system and environmental criteria.
The environment management system consists of planning and implementing an environment policy tailored specifically to each department. The steps to follow are:
Drawing up of an environment policy (appropriate to the production's environmental typology, size and impact)
Planning (drawing up of a plan of actions to pursue)
Fixing of organisational duties and responsibilities (to ensure proper monitoring of the actions chosen and precise auditing)
Internal communication (awareness raising among and informing of personnel)
The environmental criteria set out the actions of the different areas of intervention:
Use of resources (reuse, recycling, reduction…)
Waste management (consumption minimisation/prevention, proper disposal, repurposing)
Energy consumption (reduction and clean resources)
Atmospheric emissions (counting, reduction and compensation)
Ad hoc planning of environment management and the fixing of targets with regard to the criteria to adopt are of fundamental importance in ensuring proper application, monitoring and final certification of an audiovisual product.
The production will assist its crew in establishing actions aimed at meeting every need of every department by monitoring and collecting the data required to audit the procedures implemented.
To make this possible, we strongly recommend the consultancy of an EcoMuvi Manager to supplement the work of the production department and ensure a professional, positive and complete experience in the adoption of the protocol. One of the EcoMuvi manager's objectives in supporting production is in fact to create a permanent and enduring impact on the working methods of professionals and precise management of the processing of data for certification.
For further information and to find out how to adopt Ecomuvi, write to: ecomuvi@tempestafilm.eu
CASE STUDIES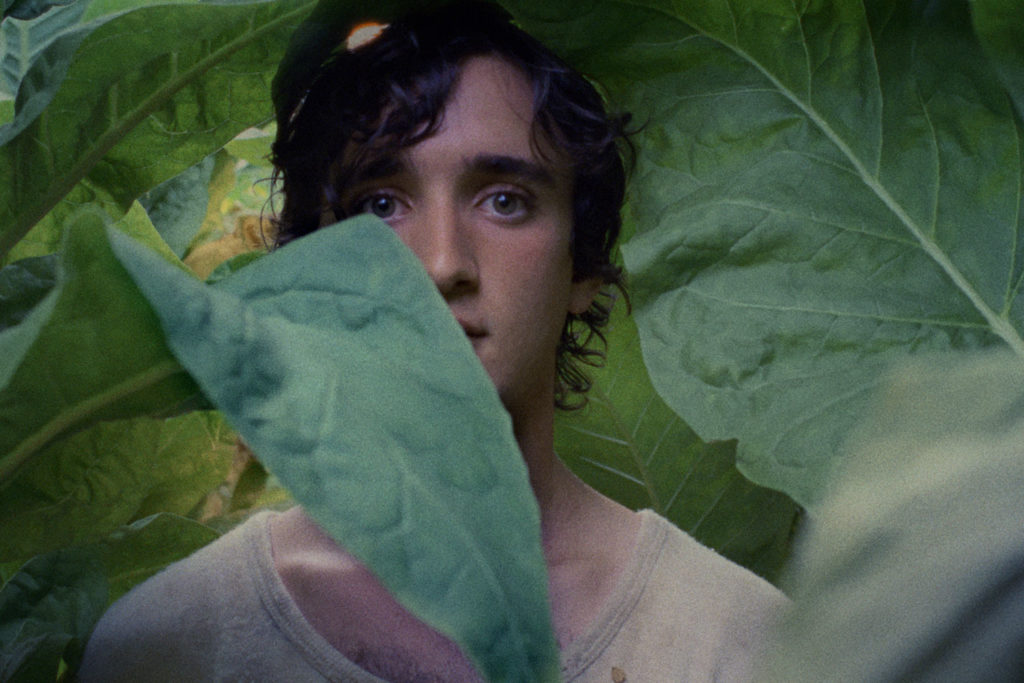 LAZZARO FELICE (HAPPY AS LAZZARO) (directed by A. Rohrwacher | produced by tempesta)
The set for Lazzaro Felice, which adopted the EcoMuvi protocol with the assistance of an EcoMuvi manager, achieved notable results. The production avoided the emission of greenhouse gases to the tune of 249,89 tonnes of CO2 equivalent through good practices such as car-pooling, train travel and wiring to the local electricity grid. Thanks to the use of water dispensers and compostable tableware, it was also possible to avoid 370 kg of plastic waste.
The costume and set departments, finally, acquired 67% of the value of costumes and 51% of set materials by hiring or acquiring them second-hand, thus notably reducing the use of new materials and the consequent production of waste.
At the end of work on production, donations to charity provided a virtuous way of disposing of surplus materials.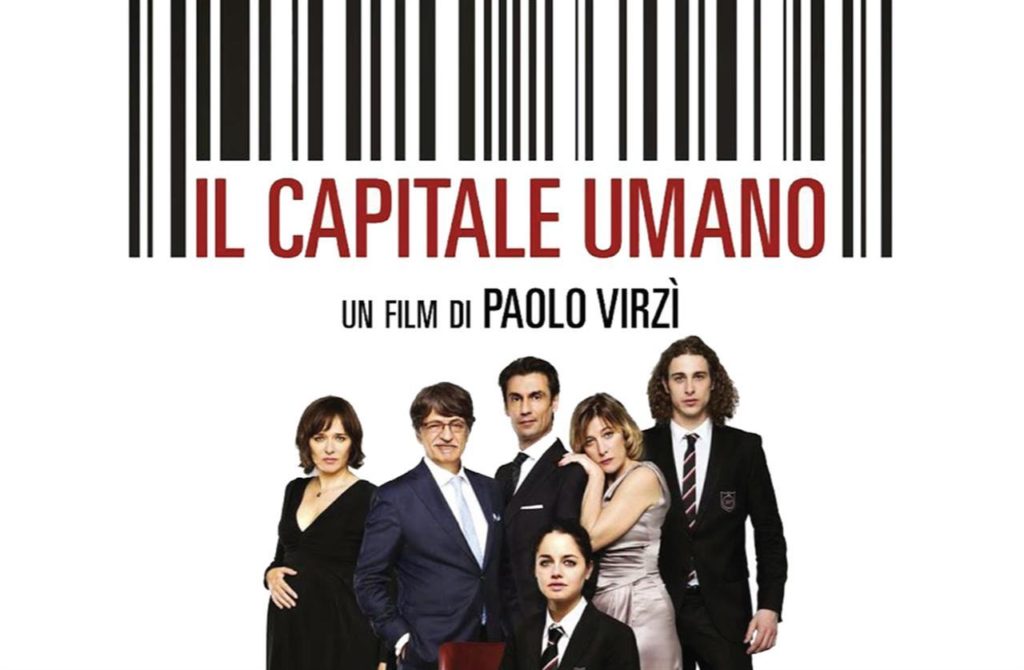 IL CAPITALE UMANO (HUMAN CAPITAL) (directed by P. Virzì | produced by Indiana production)
The set of Il capitale umano, which adopted an earlier version of EcoMuvi, achieved interesting results. They included:
the reduction of emissions to 94 tonnes of CO2 equivalent, subsequently compensated totally through tree planting.
The use of:
· efficient lighting equipment and photovoltaic kits to supply it with power;
· hybrid transport and partial optimisation of loading for the transport of technical equipment;
· biodegradable, compostable, recycled and recyclable materials on the set and on the screen.